The Generic CO2 Geological Storage FEP Database, Version 1.1.0
Abstract
This is the Generic CO2 Geological Storage Database of Features, Events and Processes (FEPs). It provides a tool to support the assessment of long-term safety and performance of geological carbon dioxide (CO2) storage.
Please note - this is Version 1.1.0 of the FEP database, which was superseded in December 2013 by The Generic CO2 Geological Storage FEP Database, Version 2.0.0. Version 2.0.0 is a substantial update that takes into account developments in understanding and evidence since this version.
Copyright
Copyright Quintessa Ltd. All rights reserved
Contact Information
Address: Quintessa Ltd, First Floor, West Wing, Videcom House, Newtown Road, Henley-on-Thames, OXON, RG9 1HG, U.K.
Sponsored by: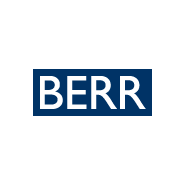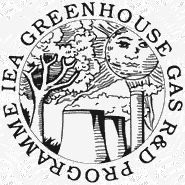 NEA (2000) OECD.

| | |
| --- | --- |
| Author | NEA |
| Title | Features, Events and Processes (FEPs) for Geologic Disposal of Radioactive Waste |
| Date | 2000-08-01 |
| Publisher | OECD |
| Description | Safety assessments of disposal sites for radioactive waste involve analyses of potential releases of radionuclides from the disposed waste and subsequent transport to the human environment. An important stage of assessment is the identification and documentation of all the features, events and processes (FEPs) that may be relevant to long-term safety. This report provides an international compilation of FEPs as well as a basis for selecting the FEPs that should be included in safety analyses. |
Dall'Aglio, M., Quattrocchi, F., Tersigni, S. (1995) Annali di Geofisica.

| | |
| --- | --- |
| Author | Dall'Aglio, M., Quattrocchi, F., Tersigni, S. |
| Title | Geochemical evolution of groundwater of the Iblean Foreland (south-eastern Sicily) after the December 13, 1990 earthquake (M = 5.4) |
| Publication | Annali di Geofisica |
| Date | 1995 |
| Volume number | 38 |
| Pages | 309--329 |
Quattrocchi, F (1999) Annali di Geofisica.

| | |
| --- | --- |
| Author | Quattrocchi, F |
| Title | In search of evidence of deep fluid discharges and pore pressure evolution in the crust to explain the seismicity style of the Umbria-Marche 1997-1998 seismic sequence (Central Italy) |
| Publication | Annali di Geofisica |
| Date | 1999 |
| Volume number | 42 |
| Pages | 1--29 |
Heggland, R. (1997) Marine Geology.

| | |
| --- | --- |
| Author | Heggland, R. |
| Title | Detection of gas migration from a deep source by the use of exploration 3D seismic data |
| Publication | Marine Geology |
| Date | 1997 |
| Volume number | 137 |
| Pages | 41--47 |
Miller B, Savage D, McEwen T and White M (2002) SKI Report 02:35.

| | |
| --- | --- |
| Author | Miller B, Savage D, McEwen T and White M |
| Title | Encyclopaedia of Features, Events and Processes (FEPs) for the Swedish SFR and Spent Fuel Repositories |
| Publication | SKI Report 02:35 |
| Date | 2002-08 |
| Publisher | Swedish Nuclear Power Inspectorate, Stockholm, Sweden |
Lenstra W J and van Engelenburg B C W (2002) Intergovernmental Panel on Climate Change (IPCC) Workshop on Carbon Sequestration, November 18-22, 2002, Regina, Saskatchewan, Canada..

| | |
| --- | --- |
| Author | Lenstra W J and van Engelenburg B C W |
| Title | Legal and policy aspects: impact on the development of CO2 storage |
| Date | 2002-07 |
| Publisher | Intergovernmental Panel on Climate Change (IPCC) Workshop on Carbon Sequestration, November 18-22, 2002, Regina, Saskatchewan, Canada. |
| Description | Reviews the legal framework for CO2 capture and storage |
| URL | ftp://ftp.ecn.nl/pub/www/library/conf/ipcc02/ccs02-08.pdf |
Li X, Koide H, Ohsumi T, Li Q and Wu Z (2003) Greenhouse Gas Control Technologies: Proceedings of the 6th International Conference on Greenhouse Gas Control Technologies.

| | |
| --- | --- |
| Author | Li X, Koide H, Ohsumi T, Li Q and Wu Z |
| Title | Mechanical Stability of the Potential CO2 Sequestration Sites in Japan |
| Publication | Greenhouse Gas Control Technologies: Proceedings of the 6th International Conference on Greenhouse Gas Control Technologies |
| Date | 2003 |
| Publisher | Pergamon, Oxford, UK |
| Volume number | 1 |
| Pages | 501--506 |
| Description | Paper presented at the 6th International Conference on Greenhouse Gas Control Technologies (GHGT6), 1 - 4 October 2002, Kyoto Japan |
Douglas B C (1995) Reviews of Geophysics.

| | |
| --- | --- |
| Author | Douglas B C |
| Title | Global sea level change: Determination and interpretation |
| Publication | Reviews of Geophysics |
| Date | 1995 |
| Publisher | American Geophysical Union |
| Volume number | 33 |
| Pages | 1425--1432 |
| Description | Paper by Bruce Douglas of the US National Oceanographic Data Center |
Houghton J T, Ding Y, Griggs D J, Noguer M, van der Linden P J and Xiaosu D (Eds.) (2001) Cambridge University Press.

| | |
| --- | --- |
| Author | Houghton J T, Ding Y, Griggs D J, Noguer M, van der Linden P J and Xiaosu D (Eds.) |
| Title | Climate Change 2001: The Scientific Basis |
| Date | 2001 |
| Publisher | Cambridge University Press |
| Description | Part of the Third Assessment Report (TAR), has been produced by Working Group I of the Intergovernmental Panel on Climate Change and focuses on the science of climate change. It covers the physical climate system, the factors that drive climate change, analyses of past climate and projections of future climate change, and detection and attribution of human influences on recent climate. |
| URL | http://www.grida.no/climate/ipcc_tar/wg1/index.htm |
van Bergen F, Pagnier H J M, van der Meer L G H, van den Belt F J G, Winthaegen P L A and Westerhoff R S (2003) Greenhouse Gas Control Technologies: Proceedings of the 6th International Conference on Greenhouse Gas Control Technologies.

| | |
| --- | --- |
| Author | van Bergen F, Pagnier H J M, van der Meer L G H, van den Belt F J G, Winthaegen P L A and Westerhoff R S |
| Title | Development of a Field Experiment of CO2 Storage in Coal Seams in the Upper Silesian Basin of Poland (RECOPOL) |
| Publication | Greenhouse Gas Control Technologies: Proceedings of the 6th International Conference on Greenhouse Gas Control Technologies |
| Date | 2003 |
| Publisher | Pergamon, Oxford, UK |
| Volume number | 1 |
| Pages | 569--574 |
| Description | Describes the concept behind the RECOPOL pilot project for CO2 sequestration in subsurface coal seams in Poland. |
Arts R, Eiken O, Chadwick A, Zweigel P, van der Meer L and Zinszner B (2002) Greenhouse Gas Control Technologies: Proceedings of the 6th International Conference on Greenhouse Gas Control Technologies.

| | |
| --- | --- |
| Author | Arts R, Eiken O, Chadwick A, Zweigel P, van der Meer L and Zinszner B |
| Title | Monitoring of CO2 Injected at Sleipner using Time Lapse Seismic Data |
| Publication | Greenhouse Gas Control Technologies: Proceedings of the 6th International Conference on Greenhouse Gas Control Technologies |
| Date | 2002 |
| Publisher | Pergamon, Oxford, UK |
| Volume number | 1 |
| Pages | 347--352 |
| Description | Describes the results of two time-lapse seismic surveys of CO2 injected into a saline aquifer at Sleipner, within the SACS project. |
| URL | http://cired.no/project/IK23430000%20SACS/Publications/Arts_etal_GHGT6_seismic_monitoring.pdf |
Emberley S, Hutcheon I, Shevalier M, Durocher K, Gunter W D and Perkons E H (2003) Greenhouse Gas Control Technologies: Proceedings of the 6th International Conference on Greenhouse Gas Control Technologies.

| | |
| --- | --- |
| Author | Emberley S, Hutcheon I, Shevalier M, Durocher K, Gunter W D and Perkons E H |
| Title | Geochemical Monitoring of Flui-Rock Interaction and CO2 Storage at the Weyburn CO2-Injection Enhanced Oil Recovery Site, Saskatchewan, Canada |
| Publication | Greenhouse Gas Control Technologies: Proceedings of the 6th International Conference on Greenhouse Gas Control Technologies |
| Date | 2003 |
| Publisher | Pergamon, Oxford, UK |
| Volume number | 1 |
| Pages | 365--370 |
| Description | The results of baseline and post-injection samples of produced fluids from 45 wells were analysed and compared. |
Strutt M H, Beaubien S E, Beaubron J C, Brach M, Cardellini C, Granieri R, Jones D G, Lombardi S, Penner L, Quattrocchi F and Voltatorni N (2003) Greenhouse Gas Control Technologies: Proceedings of the 6th International Conference on Greenhouse Gas Control Technologies.

| | |
| --- | --- |
| Author | Strutt M H, Beaubien S E, Beaubron J C, Brach M, Cardellini C, Granieri R, Jones D G, Lombardi S, Penner L, Quattrocchi F and Voltatorni N |
| Title | Soil Gas as a Monitoring Tool of Deep Geological Sequestration of Carbon Dioxide: Preliminary Results from the EnCana EOR Project in Weyburn, Saskatchewan (Canada) |
| Publication | Greenhouse Gas Control Technologies: Proceedings of the 6th International Conference on Greenhouse Gas Control Technologies |
| Date | 2003 |
| Publisher | Pergamon, Oxford, UK |
| Volume number | 1 |
| Pages | 391--396 |
| Description | Natural background levels and concentration distributions have been established for measured soil gases for comparison with future data sets to estimate CO2 storage integrity for the reservoir rocks. |
Benson S M and Myer L (2002) Intergovernmental Panel on Climate Change (IPCC) Workshop on Carbon Sequestration, November 18-22, 2002, Regina, Saskatchewan, Canada..

| | |
| --- | --- |
| Author | Benson S M and Myer L |
| Title | Monitoring to ensure safe and effective geologic sequestration of carbon dioxide |
| Publication | Intergovernmental Panel on Climate Change (IPCC) Workshop on Carbon Sequestration, November 18-22, 2002, Regina, Saskatchewan, Canada. |
| Date | 2002 |
| Description | Paper by authors from the Lawrence Berkeley National Laboratory concerning methods for monitoring geological CO2 sequestration. |
| URL | ftp://ftp.ecn.nl/pub/www/library/conf/ipcc02/ccs02-10.pdf |
Deo M D (2000) Petroleum Research Centre, University of Utah.

| | |
| --- | --- |
| Author | Deo M D |
| Title | Enhancing the Effectiveness of Carbon Dioxide Flooding by managing Asphaltene Precipitation |
| Date | 2000 |
| Publisher | Petroleum Research Centre, University of Utah |
| Description | Description of a project looking into enhancing oil recovery by CO2 injection through managing asphaltene precipitation. |
Solomon S, Qin D, Manning M, Chen Z, Marquis M, Averyt K B, Tignor M and Miller H L (eds.) (2007) Fourth Assessment Report of the Intergovernmental Panel on Climate Change.

| | |
| --- | --- |
| Author | Solomon S, Qin D, Manning M, Chen Z, Marquis M, Averyt K B, Tignor M and Miller H L (eds.) |
| Title | Climate change 2007: The Physical Science Basis |
| Publication | Fourth Assessment Report of the Intergovernmental Panel on Climate Change |
| Date | 2007 |
| Publisher | Cambridge University Press |
| Description | Published for the Intergovernmental Panel on Climate Change |
| URL | http://www.ipcc.ch/publications_and_data/ar4/wg1/en/contents.html |
Koide H, Takahashi M, Shindo Y, Tazaki Y, Iijima M, Ito K, Kimura N and Omata K (1997) Energy.

| | |
| --- | --- |
| Author | Koide H, Takahashi M, Shindo Y, Tazaki Y, Iijima M, Ito K, Kimura N and Omata K |
| Title | Hydrate Formation in Sediments in the Sub-Seabed Disposal of CO2 |
| Publication | Energy |
| Date | 1997 |
| Publisher | Pergamon, Oxford, UK |
| Volume number | 22 |
| Pages | 279--283 |
| Description | Paper considering the formation of CO2 hydrate in sediment pores during the sub-seabed disposal of CO2 |
Alvarez W (1998) Princeton.

| | |
| --- | --- |
| Author | Alvarez W |
| Title | T.rex and the Crater of Doom |
| Date | 1998-07-28 |
| Publisher | Princeton |
| Description | Reference concerning the bolide impact at the Cretaceous-Tertiary (K-T) boundary. |
Hildenbrand A, Krooss B M and Schlomer S (2002) Geofluids.

| | |
| --- | --- |
| Author | Hildenbrand A, Krooss B M and Schlomer S |
| Title | Gas Breakthrough Experiments on Fine-Grained Sedimentary Rocks |
| Publication | Geofluids |
| Date | 2002 |
| Publisher | Balckwell Science Ltd. |
| Volume number | 2 |
| Pages | 3--23 |
| Description | Paper investigating the capillary sealing efficiency of fine-grained sedimentary rocks. |
Enick R M and Klara S M (1990) Chem. Eng. Comm..

| | |
| --- | --- |
| Author | Enick R M and Klara S M |
| Title | CO2 Solubility in Water and Brine under Reservoir Conditions |
| Publication | Chem. Eng. Comm. |
| Date | 1990 |
| Publisher | Gordon and Breach Science Publishers S.A. |
| Volume number | 90 |
| Pages | 23--33 |
| Description | Paper describing the determination of the reference Henry's constant from the literature, along with a correlation for the A parameter from the Krichevsky-Ilinskaya equation. |
Pichler T, Veizer J and Hall G E W (1999) Marine Chemistry.

| | |
| --- | --- |
| Author | Pichler T, Veizer J and Hall G E W |
| Title | The Chemical Composition of Shallow-Water Hydrothermal Fluids in Tutum Bay, Ambitle Island, Papua New Guinea and their effect on Ambient Seawater |
| Publication | Marine Chemistry |
| Date | 1999 |
| Publisher | Elsevier |
| Volume number | 64 |
| Pages | 229--252 |
| Description | Paper recording observations and theories concerning hydrothermal vents in the waters around Papua New Guinea. |
Knox P R, Doughty C A and Hovorka S D (2003) AAPG Annual Convention, Salt Lake City, Utah, May 11-14, 2003.

| | |
| --- | --- |
| Author | Knox P R, Doughty C A and Hovorka S D |
| Title | Impacts of Buoyancy and Pressure Gradient on Field-Scale Geological Sequestration of CO2 in Saline Formations |
| Publication | AAPG Annual Convention, Salt Lake City, Utah, May 11-14, 2003 |
| Date | 2003 |
| Description | Paper presented at the 2003 Annual AAPG Meeting in Salt Lake City. |
| URL | http://www.searchanddiscovery.com/documents/abstracts/annual2003/short/79698.PDF |
Gaus I, Azaroual M and Czernichowski-Lauiol I (2003) Proceedings of the 2nd Annual Conference on Carbon Sequestration, 5-8 May 2003, Alexandria, VA, US.

| | |
| --- | --- |
| Author | Gaus I, Azaroual M and Czernichowski-Lauiol I |
| Title | Reactive Transport Modelling of Dissolved CO2 in the Cap Rock Base during CO2 Sequestration (Sleipner Site, North Sea) |
| Publication | Proceedings of the 2nd Annual Conference on Carbon Sequestration, 5-8 May 2003, Alexandria, VA, US |
| Date | 2003-05 |
| Description | Paper describing reactive transport modelling in the cap rock base of the Sleipner Site. |
| URL | http://cired.no/project/IK23430000%20SACS/Publications/Gaus_etal_CarbonSeqIIConf.pdf |
Belonoshko A and Saxena S K (1991) Geochimica et Cosmochimica Acta.

| | |
| --- | --- |
| Author | Belonoshko A and Saxena S K |
| Title | A Molecular Dynamics Study of the Pressure-Volume-Temperature Properties of Supercritical Fluids: II. CO2, CH4, CO, O2 and H2 |
| Publication | Geochimica et Cosmochimica Acta |
| Date | 1991 |
| Publisher | Pergamon Press, USA |
| Volume number | 55 |
| Pages | 3191--3208 |
| Description | Paper concerning the use of molecular dynamics to simulate the pressure-volume-temperature properties of CO2, CH4, CO, O2 and H2. |
Bachu S and Adams J J (2003) Energy and Conversion Management.

| | |
| --- | --- |
| Author | Bachu S and Adams J J |
| Title | Sequestration of CO2 in Geological Media in Response to Climate Change: Capacity of Deep Saline Aquifers to Sequester CO2 in Solution |
| Publication | Energy and Conversion Management |
| Date | 2003 |
| Publisher | Pergamon |
| Volume number | 44 |
| Pages | 3151--3175 |
| Description | Paper concerning the determination of the capacity of deep saline aquifers to sequester CO2 |
Toews K L, Schroll R M and Wai C M (1995) Analytical Chemistry.

| | |
| --- | --- |
| Author | Toews K L, Schroll R M and Wai C M |
| Title | pH-Defining Equilibrium between Water and Supercritical CO2. Influence on SFE of Organics and Metal Chelates |
| Publication | Analytical Chemistry |
| Date | 1995-11-15 |
| Volume number | 67 |
| Pages | 4040--4043 |
| Description | Paper concerning the pH measurement of water in contact with supercritical CO2. |
Gunter W D, Perkins E H and Hutcheon I (2000) Applied Geochemistry.

| | |
| --- | --- |
| Author | Gunter W D, Perkins E H and Hutcheon I |
| Title | Aquifer Disposal of Acid Gases: Modelling of Water-Rock Reactions for Trapping of Acid Wastes |
| Publication | Applied Geochemistry |
| Date | 2000 |
| Publisher | Pergamon |
| Volume number | 15 |
| Pages | 1085--1095 |
| Description | Modelling the interaction of industrial waste streams with minerals in typical carbonate and sandstone aquifers from the Alberta Basin. |
Law D H S and Bachu S (1996) Energy Conversion and Management.

| | |
| --- | --- |
| Author | Law D H S and Bachu S |
| Title | Hydrogeological and Numerical Analysis of CO2 Disposal in Deep Aquifers in the Alberta Sedimentary Basin |
| Publication | Energy Conversion and Management |
| Date | 1996 |
| Publisher | Pergamon |
| Volume number | 37 |
| Pages | 1167--1174 |
| Description | A paper describing modelling the ability of aquifers to accept and retain CO2. |
Baxter P J and Kapila M (1989) Journal of Volcanology and Geothermal Research.

| | |
| --- | --- |
| Author | Baxter P J and Kapila M |
| Title | Acute Health Effects of the Gas Release at Lake Nyos, Cameroon, 1986 |
| Publication | Journal of Volcanology and Geothermal Research |
| Date | 1989-11 |
| Volume number | 39 |
| Pages | 265--275 |
| Description | Results of a survey of medical records for 845 survivors of the Lake Nyos disaster that received hospital treatment. |
Italiano F, Favara R, Etope G and Favali P (2001) Water-Rock Interaction, Cidu R (ed).

| | |
| --- | --- |
| Author | Italiano F, Favara R, Etope G and Favali P |
| Title | Submarine Emissions of Greenhouse Gases from Hydrothermal and Sedimentary Areas |
| Publication | Water-Rock Interaction, Cidu R (ed) |
| Date | 2001 |
| Publisher | A A Balkema |
| Volume number | 2 |
| Pages | 863--866 |
| Description | Paper discussing the release of CO2 and CH4 from submarine sources and the subsequent dissolution of bubbles |
Baer J L and Rigby J K (1978) Utah Geology.

| | |
| --- | --- |
| Author | Baer J L and Rigby J K |
| Title | Geology of the Crystal Geyser and Environmental Implications of its Effluent |
| Publication | Utah Geology |
| Date | 1978 |
| Volume number | 5 |
| Pages | 125--130 |
Sibson R H (1992) Tectonophysics.

| | |
| --- | --- |
| Author | Sibson R H |
| Title | Implications of Fault Valve Behaviour for Rupture Nucleation and Recurrence |
| Publication | Tectonophysics |
| Date | 1992 |
| Volume number | 211 |
| Pages | 283--298 |
| Description | Reference for fault valving |
Chadwick R A, Zweigel P, Gregersen U, Kirby G A, Holloway S and Johannessen P N (2002) Presentation from the 6th Greenhouse Gas Control Technologies Conference, Kyoto.

| | |
| --- | --- |
| Author | Chadwick R A, Zweigel P, Gregersen U, Kirby G A, Holloway S and Johannessen P N |
| Title | Geological Characteristics of CO2 Storage Sites: Lessons from Sleipner, Northern North Sea |
| Publication | Presentation from the 6th Greenhouse Gas Control Technologies Conference, Kyoto |
| Date | 2002-10 |
| Publisher | Saline Aquifer CO2 Store (SACS) |
| Description | Paper drawing some generic conclusions on reservoir characterisation based on the Sleipner operation. |
| URL | http://cired.no/project/IK23430000%20SACS/Publications/Chadwick_etal_GHGT6_Sleipner_geology.pdf |
Holtz M, Doughty C, Yeh J and Hovorka S (2004) AAPG Annual Meeting 2004.

| | |
| --- | --- |
| Author | Holtz M, Doughty C, Yeh J and Hovorka S |
| Title | Modeling of CO2 Saline Aquifer Sequestration and Effects of Residual Phase Saturation |
| Publication | AAPG Annual Meeting 2004 |
| Date | 2004 |
| Publisher | American Association of Petroleum Geologists (AAPG) |
| Description | Online abstract for the AAPG Annual Meeting 2004. |
Pruess K, Xu T, Apps J and Garcia J (2001) Paper SPE-66537, presented at SPE/EPA/DOE Exploration and Production Environmental Conference, San Antonio, Texas.

| | |
| --- | --- |
| Author | Pruess K, Xu T, Apps J and Garcia J |
| Title | Numerical Modeling of Aquifer Disposal of CO2 |
| Publication | Paper SPE-66537, presented at SPE/EPA/DOE Exploration and Production Environmental Conference, San Antonio, Texas |
| Date | 2001-02 |
| Publisher | GEO-SEQ, a National Energy Technology Laboratory (NETL) sponsored project |
| Description | This paper presents scoping studies of the amounts of CO2 that can be trapped into the various phases (gas, aqueous, and solid) for a range of conditions that may be encountered in typical disposal aquifers. |
De Marsily G (1986) Academic Press, Orlando.

| | |
| --- | --- |
| Author | De Marsily G |
| Title | Quantitative Hydrogeology: Groundwater Hydrogeology for Engineers |
| Date | 1986 |
| Publisher | Academic Press, Orlando |
| Description | Quantitative hydrogeology textbook by Ghislain de Marsily, Paris School of Mines |
Zweigel P, Arts R, Bidstrup T, Chadwick A, Eiken O, Gregersen U, Homborg M, Johanessen P, Kirby G, Kristensen L and Lindberg E (2001) Extended abstract from the Annual Meeting of the American Association of Petroleum Geologists (AAPG), June 2001, Denver, Colorado.

| | |
| --- | --- |
| Author | Zweigel P, Arts R, Bidstrup T, Chadwick A, Eiken O, Gregersen U, Homborg M, Johanessen P, Kirby G, Kristensen L and Lindberg E |
| Title | Results and Experiences from the First Industrial-scale Underground CO2 Sequestration Case (Sleipner Field, North Sea) |
| Publication | Extended abstract from the Annual Meeting of the American Association of Petroleum Geologists (AAPG), June 2001, Denver, Colorado |
| Date | 2001-06 |
| Description | Paper describing results from determining the Sleipner reservoir storage properties, monitoring of storage to date and simulation of storage. |
| URL | http://cired.no/project/IK23430000%20SACS/Publications/Zweigeletal_2001_AAPG_extabstr.pdf |
Stevens S H, Fox C, White T, Melzer S, and Byrer C (2003) Greenhouse Gas Control Technologies: Proceedings of the 6th International Conference on Greenhouse Gas Control Technologies.

| | |
| --- | --- |
| Author | Stevens S H, Fox C, White T, Melzer S, and Byrer C |
| Title | Production Operations at Natural CO2 Fields: Technologies for Geologic Sequestration |
| Publication | Greenhouse Gas Control Technologies: Proceedings of the 6th International Conference on Greenhouse Gas Control Technologies |
| Date | 2003 |
| Publisher | Pergamon, Oxford, UK |
| Volume number | 1 |
| Pages | 429--433 |
| Description | Paper reviewing key operational activities at three commercial CO2 fields in the USA |
Raistrick M, Shevalier M, Mayer B, Durocher K, Perez R, Hutcheon I, Perkins E and Gunter B (2006) 8th International Conference on Greenhouse Gas Control Technologies.

| | |
| --- | --- |
| Author | Raistrick M, Shevalier M, Mayer B, Durocher K, Perez R, Hutcheon I, Perkins E and Gunter B |
| Title | Using carbon isotope ratios and chemical data to trace the fate of injected CO2 in a hydrocarbon reservoir at the IEA Weyburn Greenhouse Gas Monitoring and Storage Project, Saskatchewan, Canada |
| Publication | 8th International Conference on Greenhouse Gas Control Technologies |
| Date | 2006-06-22 |
| Publisher | Elsevier |
| Description | Proceedings from GHGT6 Trondheim, Norway, 19-22 June 2006 |
Gibson-Poole C, SvendsenL, Ennis-King J, Watson M, Daniel R and Rigg A (2006) 8th International Conference on Greenhouse Gas Control Technologies.

| | |
| --- | --- |
| Author | Gibson-Poole C, SvendsenL, Ennis-King J, Watson M, Daniel R and Rigg A |
| Title | Using stratigraphic heterogeneity to improve containment and capacity in the geological storage of CO2 |
| Publication | 8th International Conference on Greenhouse Gas Control Technologies |
| Date | 2006-06-22 |
| Publisher | Elsevier |
| Description | Proceedings from GHGT6 Trondheim, Norway, 19-22 June 2006 |
Metcalfe R, Ueda A, Kato K, Ohsumi T, Yajima T, Ito H, Kaieda H, Takase H, Savage D and Benbow S (2006) 8th International Conference on Greenhouse Gas Control Technologies.

| | |
| --- | --- |
| Author | Metcalfe R, Ueda A, Kato K, Ohsumi T, Yajima T, Ito H, Kaieda H, Takase H, Savage D and Benbow S |
| Title | The feasibility of sequestering CO2 in geothermal systems: a theoretical evaluation |
| Publication | 8th International Conference on Greenhouse Gas Control Technologies |
| Date | 2006-06-22 |
| Publisher | Elsevier |
| Description | Proceedings from GHGT6 Trondheim, Norway, 19-22 June 2006 |
Suekane T, Mizumoto A, Nobuso T, Yamazaki M, Tsushima S and Hirai S (2006) 8th International Conference on Greenhouse Gas Control Technologies.

| | |
| --- | --- |
| Author | Suekane T, Mizumoto A, Nobuso T, Yamazaki M, Tsushima S and Hirai S |
| Title | Solubility and Residual Gas Trappings of CO2 in Geological Storage |
| Publication | 8th International Conference on Greenhouse Gas Control Technologies |
| Date | 2006-06-22 |
| Publisher | Elsevier |
| Description | Proceedings from GHGT6 Trondheim, Norway, 19-22 June 2006 |
Bradshaw J, Bachu S, Bonijoly D, Burruss R, Holloway S, Christensen N and Mathiassen O (2006) 8th International Conference on Greenhouse Gas Control Technologies.

| | |
| --- | --- |
| Author | Bradshaw J, Bachu S, Bonijoly D, Burruss R, Holloway S, Christensen N and Mathiassen O |
| Title | CO2 storage capacity estimation: issues and development of standards |
| Publication | 8th International Conference on Greenhouse Gas Control Technologies |
| Date | 2006-06-22 |
| Publisher | Elsevier |
| Description | Proceedings from GHGT6 Trondheim, Norway, 19-22 June 2006 |
Yamamoto K, Koide H, Tosha T, Aoyagi R, Nakanishi S, Todaka N, Benson S, Rutqvist J and Lewicki J (2006) 8th International Conference on Greenhouse Gas Control Technologies.

| | |
| --- | --- |
| Author | Yamamoto K, Koide H, Tosha T, Aoyagi R, Nakanishi S, Todaka N, Benson S, Rutqvist J and Lewicki J |
| Title | Natural Analogue Study for Geological Sequestration of CO2 at the Matsushiro Earthquake Fault Zone, Japan: CO2 Seepage Mechanism |
| Publication | 8th International Conference on Greenhouse Gas Control Technologies |
| Date | 2006-06-22 |
| Publisher | Elsevier |
| Description | Proceedings from GHGT6 Trondheim, Norway, 19-22 June 2006 |
Mignot V, Le Gallo Y, Lecomte J, Euzen T, Vallaure T and Mallo J (2006) 8th International Conference on Greenhouse Gas Control Technologies.

| | |
| --- | --- |
| Author | Mignot V, Le Gallo Y, Lecomte J, Euzen T, Vallaure T and Mallo J |
| Title | Casablanca Field, a depleted karstic oil reservoir for geological storage of CO2 |
| Publication | 8th International Conference on Greenhouse Gas Control Technologies |
| Date | 2006-06-22 |
| Publisher | Elsevier |
| Description | Proceedings from GHGT6 Trondheim, Norway, 19-22 June 2006 |
Faiz M, Saghafi A, Barclay S, Stalker L, Sherwood N and Whitford D (2006) 8th International Conference on Greenhouse Gas Control Technologies.

| | |
| --- | --- |
| Author | Faiz M, Saghafi A, Barclay S, Stalker L, Sherwood N and Whitford D |
| Title | Distribution of Juvenile CO2 in the Sydney Basin, Australia: A Natural Analogue for CO2 Storage in Bituminous Coals |
| Publication | 8th International Conference on Greenhouse Gas Control Technologies |
| Date | 2006-06-22 |
| Publisher | Elsevier |
| Description | Proceedings from GHGT6 Trondheim, Norway, 19-22 June 2006 |
Connell L, Day S, Pan Z, Duffy G, Sakurovs R, Saghafi A and Wright J (2006) 8th International Conference on Greenhouse Gas Control Technologies.

| | |
| --- | --- |
| Author | Connell L, Day S, Pan Z, Duffy G, Sakurovs R, Saghafi A and Wright J |
| Title | CO2 Sequestration in Australian Coal Seams: Feasibility and Plans for Pilot Study |
| Publication | 8th International Conference on Greenhouse Gas Control Technologies |
| Date | 2006-06-22 |
| Publisher | Elsevier |
| Description | Proceedings from GHGT6 Trondheim, Norway, 19-22 June 2006 |
Ishida H, Fukuhara T, Watanabe Y, Shirayama Y, Golmen L, Kita J, Magi M and Ohsumi T (2006) 8th International Conference on Greenhouse Gas Control Technologies.

| | |
| --- | --- |
| Author | Ishida H, Fukuhara T, Watanabe Y, Shirayama Y, Golmen L, Kita J, Magi M and Ohsumi T |
| Title | Assessing the effect of high concentration of CO2 on deep-sea benthic microorganisms using a benthic chamber system |
| Publication | 8th International Conference on Greenhouse Gas Control Technologies |
| Date | 2006-06-22 |
| Publisher | Elsevier |
| Description | Proceedings from GHGT6 Trondheim, Norway, 19-22 June 2006 |
Chadwick A, Noy D, Lindeberg E, Arts R, Eiken O and Williams G (2006) 8th International Conference on Greenhouse Gas Control Technologies.

| | |
| --- | --- |
| Author | Chadwick A, Noy D, Lindeberg E, Arts R, Eiken O and Williams G |
| Title | Calibrating reservoir performance with time-lapse seismic monitoring and flow simulations of the Sleipner CO2 plume |
| Publication | 8th International Conference on Greenhouse Gas Control Technologies |
| Date | 2006-06-22 |
| Publisher | Elsevier |
| Description | Proceedings from GHGT6 Trondheim, Norway, 19-22 June 2006 |
Dodds K, Sherlock D, Urosevic M, Etheridge D, de Vries D and Sharma S (2006) 8th International Conference on Greenhouse Gas Control Technologies.

| | |
| --- | --- |
| Author | Dodds K, Sherlock D, Urosevic M, Etheridge D, de Vries D and Sharma S |
| Title | Developing a Monitoring and Verification Scheme for a Pilot Project, Otway Basin, Australia |
| Publication | 8th International Conference on Greenhouse Gas Control Technologies |
| Date | 2006-06-22 |
| Publisher | Elsevier |
| Description | Proceedings from GHGT6 Trondheim, Norway, 19-22 June 2006 |
West J, Pearce J, Bentham M, Rochelle C, Maul P and Lombardi S (2006) 8th International Conference on Greenhouse Gas Control Technologies.

| | |
| --- | --- |
| Author | West J, Pearce J, Bentham M, Rochelle C, Maul P and Lombardi S |
| Title | Environmental Issues and the Geological Storage of CO2 - a European Perspective |
| Publication | 8th International Conference on Greenhouse Gas Control Technologies |
| Date | 2006-06-22 |
| Publisher | Elsevier |
| Description | Proceedings from GHGT6 Trondheim, Norway, 19-22 June 2006 |
Birkholzer J, Pruess K, Lewicki J, Rutqvist J, Tsang C and Karimjee A (2006) 8th International Conference on Greenhouse Gas Control Technologies.

| | |
| --- | --- |
| Author | Birkholzer J, Pruess K, Lewicki J, Rutqvist J, Tsang C and Karimjee A |
| Title | Large releases from CO2 storage reservoirs: analogs, scenarios, and modeling needs |
| Publication | 8th International Conference on Greenhouse Gas Control Technologies |
| Date | 2006-06-22 |
| Publisher | Elsevier |
| Description | Proceedings from GHGT6 Trondheim, Norway, 19-22 June 2006 |
Carey J, Wigand M, Chipera S, WoldeGabrial G, Pawar R, Lichtner P, Wehner S, Raines M, Guthrie G (2006) 8th International Conference on Greenhouse Gas Control Technologies.

| | |
| --- | --- |
| Author | Carey J, Wigand M, Chipera S, WoldeGabrial G, Pawar R, Lichtner P, Wehner S, Raines M, Guthrie G |
| Title | Analysis and Performance of Oil Well Cement with 30 Years of CO2 Exposure from the SACROC Unit, West Texas, USA |
| Publication | 8th International Conference on Greenhouse Gas Control Technologies |
| Date | 2006-06-22 |
| Publisher | Elsevier |
| Description | Proceedings from GHGT6 Trondheim, Norway, 19-22 June 2006 |
Camps A, Rochelle C, Mildowski T, Long D, Lovell M, Bateman K, Gunn D, Jackson P and Rees J (2006) 8th International Conference on Greenhouse Gas Control Technologies.

| | |
| --- | --- |
| Author | Camps A, Rochelle C, Mildowski T, Long D, Lovell M, Bateman K, Gunn D, Jackson P and Rees J |
| Title | The underground storage of CO2 at low temperatures and its trapping in solid phases |
| Publication | 8th International Conference on Greenhouse Gas Control Technologies |
| Date | 2006-06-22 |
| Publisher | Elsevier |
| Description | Proceedings from GHGT6 Trondheim, Norway, 19-22 June 2006 |
Casareto B, Magi M, Kurosawa K, Niraula M, Takagi N and Suzuki Y (2006) 8th International Conference on Greenhouse Gas Control Technologies.

| | |
| --- | --- |
| Author | Casareto B, Magi M, Kurosawa K, Niraula M, Takagi N and Suzuki Y |
| Title | Role of marine ecosystem for increasing CO2 sinks |
| Publication | 8th International Conference on Greenhouse Gas Control Technologies |
| Date | 2006-06-22 |
| Publisher | Elsevier |
| Description | Proceedings from GHGT6 Trondheim, Norway, 19-22 June 2006 |
Rochelle C, Bateman K, Pearce J, Turner G, Upton S and Wallis H (2006) 8th International Conference on Greenhouse Gas Control Technologies.

| | |
| --- | --- |
| Author | Rochelle C, Bateman K, Pearce J, Turner G, Upton S and Wallis H |
| Title | Study of water-rock-CO2 reactions using rocking autoclaves and a novel titanium reaction cell |
| Publication | 8th International Conference on Greenhouse Gas Control Technologies |
| Date | 2006-06-22 |
| Publisher | Elsevier |
| Description | Proceedings from GHGT6 Trondheim, Norway, 19-22 June 2006 |
Sass B, Gupta N, Jagucki P, Meggyesy D, Massey-Norton J and Spane F (2006) 8th International Conference on Greenhouse Gas Control Technologies.

| | |
| --- | --- |
| Author | Sass B, Gupta N, Jagucki P, Meggyesy D, Massey-Norton J and Spane F |
| Title | Implications for Geologic Sequestration of CO2 Based on Geochemistry of a Deep Sedimentary Basin in the Midwestern USA |
| Publication | 8th International Conference on Greenhouse Gas Control Technologies |
| Date | 2006-06-22 |
| Publisher | Elsevier |
| Description | Proceedings from GHGT6 Trondheim, Norway, 19-22 June 2006 |
Pironon J, Jacquemet N, Perfetti E, Lhomme T, Debessy J and Teinturier S (2006) 8th International Conference on Greenhouse Gas Control Technologies.

| | |
| --- | --- |
| Author | Pironon J, Jacquemet N, Perfetti E, Lhomme T, Debessy J and Teinturier S |
| Title | Supercritical acid gas storage: what does it mean in terms of fluid density? |
| Publication | 8th International Conference on Greenhouse Gas Control Technologies |
| Date | 2006-06-22 |
| Publisher | Elsevier |
| Description | Proceedings from GHGT6 Trondheim, Norway, 19-22 June 2006 |
May F, Henke C, Berg C, Pusch G, Reinicke K, Meyn R, Rebscher D, Oldenburg C (2006) 8th International Conference on Greenhouse Gas Control Technologies.

| | |
| --- | --- |
| Author | May F, Henke C, Berg C, Pusch G, Reinicke K, Meyn R, Rebscher D, Oldenburg C |
| Title | Storage of CO2, a future option for the mature Altmark gas field? |
| Publication | 8th International Conference on Greenhouse Gas Control Technologies |
| Date | 2006-06-22 |
| Publisher | Elsevier |
| Description | Proceedings from GHGT6 Trondheim, Norway, 19-22 June 2006 |
Gibson-Poole C, Svensden L, Underschultz J, Watson M, Ennis-King J, van Ruth P, Nelson E, Daniel R and Cinar Y (2006) 8th International Conference on Greenhouse Gas Control Technologies.

| | |
| --- | --- |
| Author | Gibson-Poole C, Svensden L, Underschultz J, Watson M, Ennis-King J, van Ruth P, Nelson E, Daniel R and Cinar Y |
| Title | Meeting the challenge of reducing large-scale CO2 emissions: an example of potential geological CO2 storage from the Gippsland Basin, Australia |
| Publication | 8th International Conference on Greenhouse Gas Control Technologies |
| Date | 2006-06-22 |
| Publisher | Elsevier |
| Description | Proceedings from GHGT6 Trondheim, Norway, 19-22 June 2006 |
Polak S, Zweigel J, Pannetier-Lescoffit S, Lindeberg E, Zweigel P, Kunaver D, Krooss B, Alles S, Schulz H, Faber E, Teschner M, Poggenburg J and May F (2006) 8th International Conference on Greenhouse Gas Control Technologies.

| | |
| --- | --- |
| Author | Polak S, Zweigel J, Pannetier-Lescoffit S, Lindeberg E, Zweigel P, Kunaver D, Krooss B, Alles S, Schulz H, Faber E, Teschner M, Poggenburg J and May F |
| Title | The Atzbach-Schwanenstadt gas field - a potential site for onshore CO2-storage and EGR |
| Publication | 8th International Conference on Greenhouse Gas Control Technologies |
| Date | 2006-06-22 |
| Publisher | Elsevier |
| Description | Proceedings from GHGT6 Trondheim, Norway, 19-22 June 2006 |
Chalaturnyk R, Zambrano G, Soderberg H, Lang P, Lawton D and Wichert G (2006) 8th International Conference on Greenhouse Gas Control Technologies.

| | |
| --- | --- |
| Author | Chalaturnyk R, Zambrano G, Soderberg H, Lang P, Lawton D and Wichert G |
| Title | Integrated Instrumental System in an Observation Well for Monitoring CO2 Storage at the Penn West Pilot, Alberta, Canada |
| Publication | 8th International Conference on Greenhouse Gas Control Technologies |
| Date | 2006-06-22 |
| Publisher | Elsevier |
| Description | Proceedings from GHGT6 Trondheim, Norway, 19-22 June 2006 |
Shidahara T, Gupta N, Iwasaki S, Suenaga H, Ito Y (2006) 8th International Conference on Greenhouse Gas Control Technologies.

| | |
| --- | --- |
| Author | Shidahara T, Gupta N, Iwasaki S, Suenaga H, Ito Y |
| Title | A case study on the environmental impact assessment on groundwater in Ohio River Valley region for CO2 geological sequestration |
| Publication | 8th International Conference on Greenhouse Gas Control Technologies |
| Date | 2006-06-22 |
| Publisher | Elsevier |
| Description | Proceedings from GHGT6 Trondheim, Norway, 19-22 June 2006 |
Torvanger A, Fuglestvedt J, Grimstad A, Georgescu S, Lindeberg E, Olevier M, Rive N, Rypdal K and Skeie R (2006) 8th International Conference on Greenhouse Gas Control Technologies.

| | |
| --- | --- |
| Author | Torvanger A, Fuglestvedt J, Grimstad A, Georgescu S, Lindeberg E, Olevier M, Rive N, Rypdal K and Skeie R |
| Title | Climate impacts of leakage from geological CO2 storage |
| Publication | 8th International Conference on Greenhouse Gas Control Technologies |
| Date | 2006-06-22 |
| Publisher | Elsevier |
| Description | Proceedings from GHGT6 Trondheim, Norway, 19-22 June 2006 |
Ueda A, Kato K, Ohsumi T, Yajima T, Ito H, Kaieda H, Metcalfe R and Takase H (2005) Geochemical Journal.

| | |
| --- | --- |
| Author | Ueda A, Kato K, Ohsumi T, Yajima T, Ito H, Kaieda H, Metcalfe R and Takase H |
| Title | Experimental studies of CO2-rock interaction at elevated temperatures under hydrothermal conditions |
| Publication | Geochemical Journal |
| Date | 2005 |
| Publisher | The Geochemical Society of Japan |
| Volume number | 39 |
| Pages | 417--425 |
Degnan P, A Bath, A Cortes, J Delgado, S Haszeldine, A Milodowski, I Puigdomenech, F Recreo, J Silar, T Torres and E-L Tullborg (2005) PADAMOT Project Technical Report.

| | |
| --- | --- |
| Author | Degnan P, A Bath, A Cortes, J Delgado, S Haszeldine, A Milodowski, I Puigdomenech, F Recreo, J Silar, T Torres and E-L Tullborg |
| Title | PADAMOT: Project Overview |
| Publication | PADAMOT Project Technical Report |
| Date | 2005 |
| Publisher | UK Nirex Limited |
| URL | http://www.bgs.ac.uk/padamot/home.html |
Lowry T S, James S C, Jensen R M, Lee M Y, Lapping A R, Arnold B W, Gettemy G L, and Meier D K (2006) Sandia National Laboratories Report SAND2006-3570.

| | |
| --- | --- |
| Author | Lowry T S, James S C, Jensen R M, Lee M Y, Lapping A R, Arnold B W, Gettemy G L, and Meier D K |
| Title | Preliminary study on hydrogeology in tectonically active areas |
| Publication | Sandia National Laboratories Report SAND2006-3570 |
| Date | 2006 |
| Publisher | Sandia National Laboratories |
Tokunaga (1999) Journal of Hydrology.

| | |
| --- | --- |
| Author | Tokunaga |
| Title | Modeling of earthquake-induced hydrological changes and possible permeability enhancement due to the 17 January 1995 Kobe Earthquake, Japan |
| Date | 1999 |
| Publisher | Journal of Hydrology |
| Volume number | 223 |
| Pages | 221--229 |
Vomvoris S, Scholtis A, Waber H N, Pearson F J, Voborny O, Schindler M and Vinard P (1999) Use of hydrogeochemical information in testing groundwater flow models - technical summary and proceedings of a workshop organized by the NEA Coordinating Group on Site Evaluation and Design of Experiments for Radioactive Waste Disposal (SEDE), Sweden.

| | |
| --- | --- |
| Author | Vomvoris S, Scholtis A, Waber H N, Pearson F J, Voborny O, Schindler M and Vinard P |
| Title | Lessons learned from the use of hydrochemical data for the evaluation of the groundwater flow models developed within the Swiss L/ILW programme |
| Publication | Use of hydrogeochemical information in testing groundwater flow models - technical summary and proceedings of a workshop organized by the NEA Coordinating Group on Site Evaluation and Design of Experiments for Radioactive Waste Disposal (SEDE), Sweden |
| Date | 1999 |
| Publisher | NEA/OECD |
| Pages | 107--115 |
Beaubien  S E, Ciotoli G, Coombs P, Dictor M C, Krüger M, Lombardi S, Pearce J M and West J M (2008) International Journal of Greenhouse Gas Control.

| | |
| --- | --- |
| Author | Beaubien  S E, Ciotoli G, Coombs P, Dictor M C, Krüger M, Lombardi S, Pearce J M and West J M |
| Title | The impact of a naturally occurring CO2 gas vent on the shallow ecosystem and soil chemistry of a Mediterranean pasture (Latera, Italy) |
| Publication | International Journal of Greenhouse Gas Control |
| Date | 2008-07 |
| Publisher | Elsevier |
| Volume number | 2 |
| Pages | 373--387 |
| Description | The link below will take you to the International Journal for Greenhouse Gas Control website, from where you can navigate to Volume 2, Issue 3, which is where this article is located. |
| URL | http://www.sciencedirect.com/science/journal/17505836 |
Blackford  J, Jones N, Proctor R, Holt J, Widdicombe S, Lowe D and Rees A (2009) Proceedings of the Institution of Mechanical Engineers, Part A: Journal of Power and Energy.

| | |
| --- | --- |
| Author | Blackford  J, Jones N, Proctor R, Holt J, Widdicombe S, Lowe D and Rees A |
| Title | An initial assessment of the potential environmental impact of CO2 escape from marine carbon capture and storage systems |
| Publication | Proceedings of the Institution of Mechanical Engineers, Part A: Journal of Power and Energy |
| Date | 2009 |
| Publisher | Professional Engineering Publishing |
| Volume number | 223 |
| Pages | 269--280 |
| URL | http://journals.pepublishing.com/content/q7458769481n/?p=1181709f9169441d83ae3dd6977861ad&pi=5 |
Hall-Spencer J M, Rodolfo-Metalpa R, Martin S, Ransome E, Fine M, Tuner S M, Rowley S J, Tedesco D and Buia M-C (2008) Nature.

| | |
| --- | --- |
| Author | Hall-Spencer J M, Rodolfo-Metalpa R, Martin S, Ransome E, Fine M, Tuner S M, Rowley S J, Tedesco D and Buia M-C |
| Title | Volcanic carbon dioxide vents show ecosystem effects of ocean acidification |
| Publication | Nature |
| Date | 2008-07-03 |
| Publisher | Nature Publishing Group |
| Volume number | 454 |
| Pages | 96--99 |
| URL | http://www.nature.com/nature/journal/v454/n7200/index.html |
Iglesias -Rodriguez M D, Halloran P R, Rickaby R E M, Hall I R, Colmenero-Hidalgo E, Gittins J R, Green D R H, Tyrrell T, Gibbs S J, von Dassow P, Rehm E, Armbrust E V and Boessenkool K P (2008) Science.

| | |
| --- | --- |
| Author | Iglesias -Rodriguez M D, Halloran P R, Rickaby R E M, Hall I R, Colmenero-Hidalgo E, Gittins J R, Green D R H, Tyrrell T, Gibbs S J, von Dassow P, Rehm E, Armbrust E V and Boessenkool K P |
| Title | Phytoplankton Calcification in a High-CO2 World |
| Publication | Science |
| Date | 2008-04-18 |
| Publisher | AAAS |
| Volume number | 320 |
| Pages | 336--340 |
| URL | http://www.sciencemag.org/content/vol320/issue5874/index.dtl |
Ishida H, Watanabe Y, Fukuhara T, Kaneko S, Furusawa K, and Shirayama Y (2005) Journal of Oceanography.

| | |
| --- | --- |
| Author | Ishida H, Watanabe Y, Fukuhara T, Kaneko S, Furusawa K, and Shirayama Y |
| Title | In situ enclosure experiment using a benthic chamber system to assess the effect of high concentration CO2 on deep-sea benthic communities |
| Publication | Journal of Oceanography |
| Date | 2005 |
| Publisher | TERRAPUB |
| Volume number | 61 |
| Pages | 835--843 |
| URL | http://www.terrapub.co.jp/journals/JO/frame/61.html |
Mitchell A C, Phillips A J, Hamilton M A, Gerlach R, Hollis W K, Kaszuba J P and Cunningham A B (2008) The Journal of Supercritical Fluids.

| | |
| --- | --- |
| Author | Mitchell A C, Phillips A J, Hamilton M A, Gerlach R, Hollis W K, Kaszuba J P and Cunningham A B |
| Title | Resilience of planktonic and biofilm cultures to supercritical CO2 |
| Publication | The Journal of Supercritical Fluids |
| Date | 2008-12 |
| Publisher | Elsevier |
| Volume number | 47 |
| Pages | 318--325 |
| Description | The link below takes you to The Journal of Supercritical Fluids website, from where you can navigate to Volume 47, Issue 2, where this article is located. |
| URL | http://www.sciencedirect.com/science/journal/08968446 |
Mitchell A C, Phillips A J, Hiebert R, Gerlach R, Spangler L H and Cunningham A B (2009) International Journal of Greenhouse Gas Control.

| | |
| --- | --- |
| Author | Mitchell A C, Phillips A J, Hiebert R, Gerlach R, Spangler L H and Cunningham A B |
| Title | Biofilm enhanced geologic sequestration of supercritical CO2 |
| Publication | International Journal of Greenhouse Gas Control |
| Date | 2009-01 |
| Publisher | Elsevier |
| Volume number | 3 |
| Pages | 90--99 |
| Description | The link below will take you to the International Journal of Greenhouse Gas Control website, from where you can navigate to Volume 3, Issue 1, where this article is located. |
| URL | http://www.sciencedirect.com/science/journal/17505836 |
Munday P L, Dixson D L, Donelson J M, Jones G P, Pratchett M S, Devitsina G V and Døving K B (2009) PNAS.

| | |
| --- | --- |
| Author | Munday P L, Dixson D L, Donelson J M, Jones G P, Pratchett M S, Devitsina G V and Døving K B |
| Title | Ocean acidification impairs olfactory discrimination and homing ability of a marine fish |
| Publication | PNAS |
| Date | 2009-02-10 |
| Publisher | National Academy of Sciences |
| Volume number | 106 |
| Pages | 1848--1852 |
| URL | http://www.pnas.org/content/106/6.toc |
Siddall M, Rohling E J, Almogi-Labin A, Hemleben Ch, Meischner D, Schmelzer I and Smeed D A (2003) Nature.

| | |
| --- | --- |
| Author | Siddall M, Rohling E J, Almogi-Labin A, Hemleben Ch, Meischner D, Schmelzer I and Smeed D A |
| Title | Sea-level fluctuations during the last glacial cycle |
| Publication | Nature |
| Date | 2003-06-19 |
| Publisher | Nature Publishing Group |
| Volume number | 423 |
| Pages | 853--858 |
| URL | http://www.nature.com/nature/journal/v423/n6942/index.html |
Watanabe Y, Yamaguchi A, Ishida H, Harimoto T, Suzuki S, Sekido Y, Ikeda T, Shirayama Y, Mac Takahashi M, Ohsumi T and Ishizaka J (2006) Journal of Oceanography.

| | |
| --- | --- |
| Author | Watanabe Y, Yamaguchi A, Ishida H, Harimoto T, Suzuki S, Sekido Y, Ikeda T, Shirayama Y, Mac Takahashi M, Ohsumi T and Ishizaka J |
| Title | Lethality of increasing CO2 levels on deep-sea copepods in the western North Pacific |
| Publication | Journal of Oceanography |
| Date | 2006 |
| Publisher | TERRAPUB |
| Volume number | 62 |
| Pages | 185--196 |
| URL | http://www.terrapub.co.jp/journals/JO/frame/62.html |
West J M, Pearce J M, Coombs P, Ford J R, Scheib C, Colls J J, Smith K L and Steven M D (2009) Energy Procedia.

| | |
| --- | --- |
| Author | West J M, Pearce J M, Coombs P, Ford J R, Scheib C, Colls J J, Smith K L and Steven M D |
| Title | The impact of controlled injection of CO2 on the soil ecosystem and chemistry of an English lowland Pasture |
| Publication | Energy Procedia |
| Date | 2009-02 |
| Publisher | Elsevier |
| Volume number | 1 |
| Pages | 1863--1870 |
| URL | http://www.sciencedirect.com/science/journal/18766102 |
Widdicombe S, Dashfield S L, McNeill C L, Needham H R, Beesley A, McEvoy A, Ãxnevad S , Clarke K R and Berge J A (2009) Marine Ecology Progress Series.

| | |
| --- | --- |
| Author | Widdicombe S, Dashfield S L, McNeill C L, Needham H R, Beesley A, McEvoy A, Ãxnevad S , Clarke K R and Berge J A |
| Title | Effects of CO2 induced seawater acidification on infaunal diversity and sediment nutrient fluxes |
| Publication | Marine Ecology Progress Series |
| Date | 2009-03-30 |
| Publisher | Inter-Research |
| Volume number | 379 |
| Pages | 59--75 |
| URL | http://www.int-res.com/abstracts/meps/v379/ |