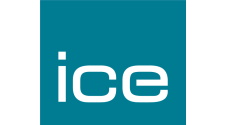 Quintessa is pleased to announce that Renato Zagorscak has become Chartered Engineer and Member of the Institution of Civil Engineers (CEng MICE)
The Professional Reviews Panel of the Institution of Civil Engineers recommended that Renato be admitted as a Member of the Institution and a Chartered Civil Engineer on 11th June 2021. The Institution of Civil Engineers is one of the world's most respected professional engineering associations. It was founded in 1818 and since then it has been a professional membership body to which both government and industry listen. It provides unrivalled support to 95,000 civil engineer members.
For Renato, being a Chartered Member is a great honour and he hopes that his recent experience of the process of becoming Chartered will encourage colleagues at Quintessa and young engineers to continue professional development and engage with projects that will help address the various environmental and societal challenges we face, such as climate change and the sustainable use of natural resources.

Logo reproduced with permission of ICE.