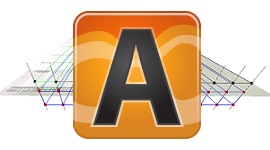 AMBER allows users to build and visualise 3D dynamic compartment models of contaminants in environmental, biological and engineered systems. The software is flexible, transparent, fully probabilistic and allows users to simulate contamination from historic, routine, accidental and long-term release situations.
AMBER has over 100 users in more than 40 countries and can be applied to a wide range of problems, as illustrated below. We have developed a set of AMBER tutorial videos, designed to accompany the tutorial in the User Guide and will build your confidence in using the full version of AMBER.
The latest version of AMBER was released in July 2022, including full support for Linux as well as Windows. AMBER 6.6 builds on the existing key features:
spatial awareness and 3D visualisation of models, which is an unrivalled capability in this calibre of contaminant transport software;
ability to render results on the 3D view of models;
ability to export 3D results as a video or series of image files;
text-based case files for Quality Assurance and collaborative model development;
fast and accurate Laplace-transform solver & adaptive time-stepping solvers;
unconstrained layout of compartments and transfers in a model window;
input data and expressions managed via flexible parameter lists;
time-varying parameters and non-linear processes;
data import/export and batch mode options for integration with other software tools;
copying and pasting of parameters and structures between models;
parameter checking and 'units awareness' to avoid inconsistencies;
deterministic, partial and full probabilistic capabilities;
Monte Carlo or Latin Hypercube sampling options with correlations;
any number of contaminants, compartments and transfers can be represented;
full support for contaminant degradation, decay and in-growth;
user-defined complex algorithms and data sets for system definition and endpoints;
built-in graphing as well as Excel export capabilities;
tutorials and technical supporting documentation;
training courses and workshops tailored to client requirements;
user support, dialogue and consulting services; and
continuous development with regular, backwardly-compatible releases.
A demonstration version for AMBER is available to download for free. If you would like more information about AMBER, please contact Laura Limer.