James Kite Joins Quintessa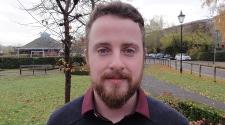 Quintessa is pleased to announce that James Kite has joined the Henley-on-Thames office, from the 21st November.
James has joined the Maths and Software team as a Scientific Software Developer, having just completed an MSc in Computer Science, following on from his initial BSc in Physics – both of which he studied at the University of Kent's Canterbury campus. James will be focusing on supporting both internal and client-focused software development activities.