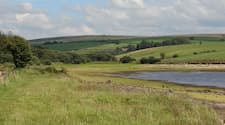 Updated international guidance has recently been published for biosphere modelling in support of long-term safety assessments of solid radioactive waste disposal facilities through the IAEA MODARIA II programme and supported by the BIOPROTA forum.
Quintessa employees have been involved in developing international guidance for safety assessments of radioactive waste disposals over many years, including both the International Atomic Energy Agency (IAEA) ISAM methodology, published in 2004, and the biosphere modelling methodology, published in 2003, developed through the IAEA BIOMASS programme. Working in support of members of the international collaborative BIOPROTA forum, Quintessa employees have been involved in recent work to review the BIOMASS methodology, given experience and advances in the twenty years since it was originally developed. The BIOPROTA forum has contributed to development of an enhanced version of the BIOMASS methodology through Working Group 6 (WG6) of the second phase of the IAEA coordinated project on Modelling and Data for Radiological Impact Assessment (MODARIA).
Important developments have included:
placing greater emphasis on the role of the biosphere as an integral part of the overall system in safety assessments;
drawing on updated consideration of climate and environmental change, including that established through WG6 of the first phase of the IAEA MODARIA project;
refining the overall workflow to reflect the central role of system understanding and the importance of iteration;
signposting recent examples of biosphere assessment and developments in biosphere modelling, including those shared through the BIOPROTA forum; and
reflecting increasing experience of feedback between biosphere characterisation and modelling for site-specific assessments.
The enhanced BIOMASS methodology will be published by the IAEA. The work that has contributed to updating the guidance is already available in papers published in the Journal of Radiological Protection summarising: