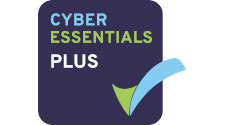 We are pleased to announce that our cyber security systems have been independently audited and recertified by Indelible Data to operate in accordance with the Cyber Essentials and Cyber Essentials Plus standards. As such, our systems meet the implementation profile BIS/14/696 covering Information and Communication Technology defences against commodity based cyber-attack.
Cyber Essentials is a Government backed scheme to help protect organisations against a whole range of the most common cyber attacks. Quintessa was first awarded Cyber Essentials in October 2015, and we have maintained our accreditation since that date. Quintessa was first awarded Cyber Essentials Plus in August 2019.
In addition, the Company's management system is accredited to both the ISO 9001:2015 quality management standard and the ISO 27001:2013 Information Security Management System standard.