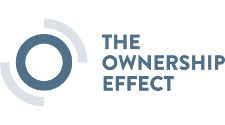 The Ownership Dividend report launched on the 27th June at the Institute of Directors presents the findings and recommendations of the independent Ownership Effect Inquiry chaired by Baroness Sharon Bowles.
The inquiry panel of UK business leaders and industry experts supported by the Cass and Alliance Manchester Business Schools took evidence from more than 100 employee-owned businesses including Quintessa.
The Panel's conclusion is clear: there is a significant and valuable dividend to be obtained from creating greater amounts of employee ownership.
The Ownership Dividend can deliver a more productive and inclusive economy in three ways.
Improving productivity - by unlocking enhanced performance and productivity from employees acting with greater common purpose as employee owners.
Resilient regional economies – via a more sustainable and resilient business model that is based locally and plans growth and investment over the longer term.
More engaged employees – via more inclusive, transparent and effective models of governance and employee engagement which better involve, motivate and financially reward staff through their ownership stake.
The report calls on the UK government to:
Invest in ownership capacity building that echoes Scotland's successful scheme which has delivered a tenfold return on investment;
Create a National Strategy for Business Ownership working with the sector and key stakeholders to establish the best possible business climate in which to foster the growth of employee-owned firms; and
UK regions creating trailblazing pilot projects focussed on resilience and succession by raising awareness of succession options that include employee ownership and providing hands-on support and helping to attract inward investment to back locally-based firms looking to transition to employee ownership.
Quintessa has been an employee-owned company since its inception. We are convinced of the value of organising our business in this way for the benefit of our clients and employees. If you are interested in finding out more about how Employee Ownership works for us, please contact Richard Little.