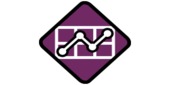 Graph Grabber is a tool that enables users to extract data points from a graph image. This is particularly useful when it is necessary to retrieve data from a published graph or graph image file without having access to the original numerical data.
The application allows grabbed data points to be re-rendered and saved as a new image, or exported to a comma-separated text file to be opened in third-party spreadsheet software.
Data can either be extracted manually, by clicking on the points to extract, or can be automatically detected with minimal interaction by the user by using the prototype curve detection functionality.
Please download the free Graph Grabber software by filling in the form below. The User Guide is provided with the software.
Technical Information
Operating System

Microsoft Windows 10, 32 bit or 64 bit

System Requirements

.NET framework version 4.6

Date Published
Please do not hesitate to , should you have any queries.