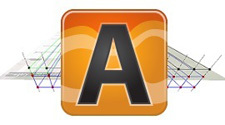 Quintessa is very pleased to announce that the latest version of AMBER was released to existing customers with software maintenance agreements in September 2016.
AMBER 6.1 has some useful new features, including:
full support for Linux as well as Windows;
an 'Apply' button on parameter tabs, allowing the effect of changes to be viewed via 'Show Values' while the tab remains open; and
top surface areas and donor compartment lengths are now automatically calculated in spatial models.
If you have a valid software maintenance agreement, please choose "Download AMBER 6.1". Alternatively download the AMBER 6.1 Demo.
If you would like to renew your maintenance agreement, please contact us.
For further information on AMBER please visit www.quintessa.org/amber.