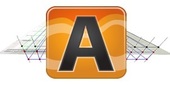 This page is to allow AMBER users with valid software maintenance agreements to download the latest full version of AMBER for the
Windows
operating system.
The full version of the software is protected by USB hardware security keys. If you have a valid contract number, please enter it into the field below and provide us with your e-mail address. You will then be able to download the software.
If you do not have an up-to-date software maintenance agreement, please return to the AMBER software page and consider downloading the latest free demonstration version.​
Technical Information
Operating System

Windows Vista, Windows 7 and Windows 10 (Linux builds available on request)

Date Published
Please do not hesitate to , should you have any queries.