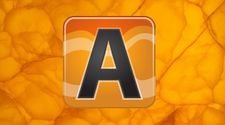 We are pleased to announce that Quintessa has acquired the intellectual property rights (IPR) to the AMBER software package.
This marks a new beginning for AMBER, and we are keen to hear from current and potential users how we can serve you better either by technical improvements to the software (e.g. non-linear solvers) or by more extensive support through workshops and training courses.
The acquisition of the AMBER IPR replaces the previous arrangement whereby Quintessa developed, maintained and supported the software on behalf of Enviros. Quintessa is now the sole point of contact for existing and new users. Russell Walke continues to be the Quintessa project manager for AMBER, with Peter Robinson continuing to provide software development support.