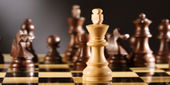 Quintessa provides decision support services for the development of national policies and strategies. Such projects are inevitably tailored to the specific needs and constraints of the client, and require a deep understanding of the issues combined with strong facilitation, analysis and synthesis skills.
For example, Quintessa provided facilitation assistance to the UK Committee on Radioactive Waste Management (CoRWM), whose terms of reference were to review the potential options for managing UK radioactive wastes and to recommend options that will protect people and the environment. The work included facilitating and documenting specialist and stakeholder workshops during the appraisal and integration phases, and assistance with synthesising the results of the study.
Quintessa has also supported a range of UK NDA initiatives on waste management strategy development, from 'upstream optioneering' through to waste treatment and disposal advice concerning lower activity wastes on the national scale.
Quintessa has also provided support to non-UK clients, for example SoGIN (Societ Gestione Impianti Elettronucleari) concerning the development of options for the storage and disposal of radioactive waste in Italy. In particular, Quintessa undertook an independent review of the available strategies in Italy for the disposal of Low and Intermediate Level radioactive wastes and the storage of High Level Waste and Spent Fuel. A multi-attribute utility analysis methodology was used, providing a systematic appraisal of the key factors relevant to decision making including health and safety, environmental impact, technical performance, cost and socio-economic considerations.