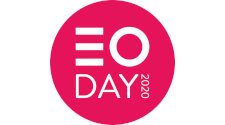 Although under different cirumstances, Employee Owners at Quintessa were once again delighted to be part of the UK Employee Ownership (EO) Day, a national celebration of the positive impact of employee ownership.
With original plans affected by the Covid-19 pandemic, the Employee Ownership Association organised several online events during the week 22-26 June 2020. There have been a series of events from covering everything from the role EO has to play in shaping better business, to introductions to employee ownership for those considering taking their first steps towards becoming employee owned. These celebrations culminated with an online quiz on EO Day, Friday 26th June 2020.
Quintessa employees in both our Henley-on-Thames and Warrington offices came together to have a virtual celebration for EO Day, and to acknowledge the support provided by the IT team and directors in enabling all Quintessa employees to work from home in a safe and secure manner.